Camp Victory: Pre-National Summer Camp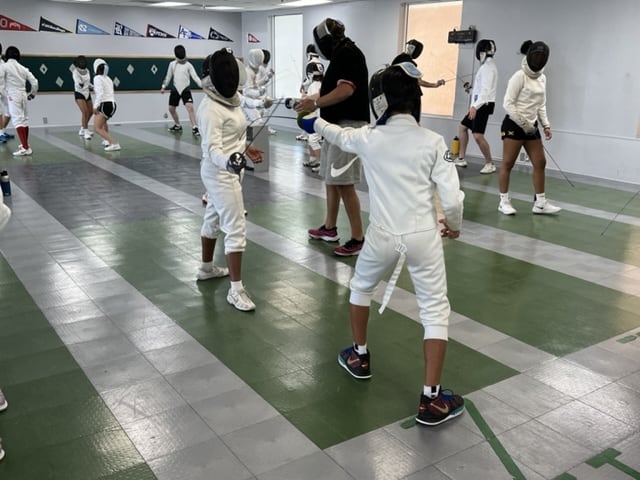 Space City Houston
4007 EE Bellaire Blvd
Houston, Texas 77025
Dates
June 20th - June 24th
Price
$700 before May 1st
$750 before May 1st
24th Annual International Summer Camp!!
Join our elite fencing camp as we bring back Olympic champion Valerio Aspromonte and several of his top ranked cadet and junior level Italian fencers to help train our fencers to get ready for Summer Nationals! Camp Victory has helped many fencers in previous years to sharpen and improve their skills and abilities to achieve their best results at Summer Nationals!
WHERE
Space City Fencing Academy
4007 Bellaire Boulevard STE EE Houston, TX, 77025
WHO
The camp is open to all intermediate and advanced-level fencers.
WHEN
Begins Tuesday, June 20th and ends Saturday, June 24th from 9 AM – 3 PM
Program
Daily training and individual instruction will be geared to help the fencer strengthen fundamental, physical, and tactical, skills. Extensive electrical bouting will take place each afternoon and coaches will provide feedback on technique and onstrip strategies. Fencing videos with coach narrative, Camp will end with a formal tournament.
Camp fee is $750
Enroll by May 1st to receive $50 OFF. for more information call 832-784-8931