Winter Break Camps in Houston
If you're considering a new activity in Houston, Texas, or the nearby areas, try fencing classes at Space City Fencing Academy. We offer winter break/holiday camps where students can try out classes in an exciting and challenging atmosphere. Whether you have several years of experience or you want something fun to do on your school break, our camps are a great way to learn the art and thrill of fencing.
Join Our Exciting Fencing Camps
Space City Fencing Academy offers recreation and competitive fencing to promote the love of fencing white training specific skills for life. When the school year is not in session, students can enjoy our winter break/holiday camps for beginners and those interested in competitive fencing. Beginning at age 6, children enjoy this fun outlet while engaging in:
Warm-up fitness games

Building techniques

Problem-solving skills

Footwork

Brain-stimulating games
We offer full-day and half-day camp options for children ages six and up. If you're looking for a school break activity during the summer or winter, consider our winter break/holiday camps. Whether they are a beginner or have had several years of practice, children can learn the benefits of fencing and enjoy having fun.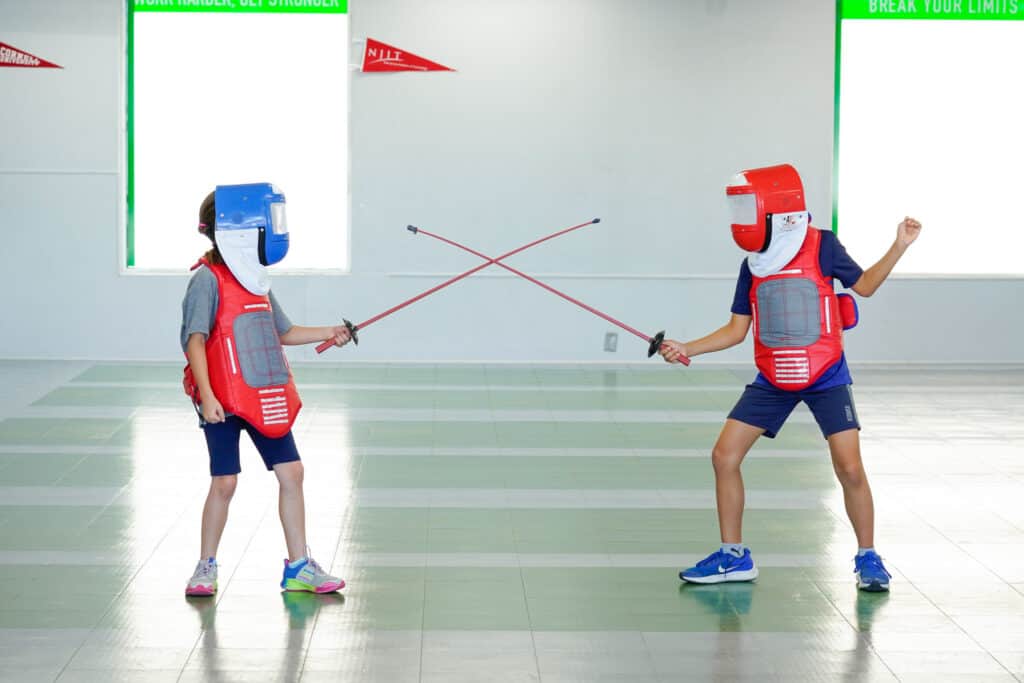 We Serve People In Houston, TX
Our team is happy to serve people in Houston, Texas, and the nearby areas. Houston is near the Gulf of Mexico and is the seat of Harris County. The city has an exciting history and many popular spots for residents and tourists. The Houston Museum of Natural Science and the Houston Zoo are popular attractions.
Commonly Asked Questions About Winter/Holiday Camps
If you have questions about our winter/holiday camps, we are happy to answer them. Here are some common questions parents ask about our camps. 
What Will My Child Learn At Fencing Camp?
Whether your child attends our summer or winter camp, they will build social skills and engage in team building through various exercises. We structure our camp schedule for all children to enjoy games and fencing work, no matter how long they stay. Children increase physical fitness and mental awareness by engaging in fencing strategies and board games. 
When Do You Offer Winter/Holiday Camps?
Although our schedule changes slightly yearly, we always offer summer and winter break camps. We offer both camps as a half-day and full-day option and structure these programs the same. Children can enjoy games and fencing instruction whether they stay all day or leave before lunch. 
Can My Child Still Participate If They Don't Have Fencing Experience?
Absolutely! We welcome all children to participate, no matter how familiar they are with fencing. We design our camps to facilitate beginners and those with more experience. Our environment encourages learning at all levels, and every student will learn and grow as they enjoy indoor and outdoor activities.
Contact Space City Fencing Academy Today
Are you ready to learn more about winter break/holiday camps? Contact Space City Fencing Academy today to learn more and register for one of our camps this year. When you call our office, ask about our free trial classes.