Camp Festivity: Winter Camps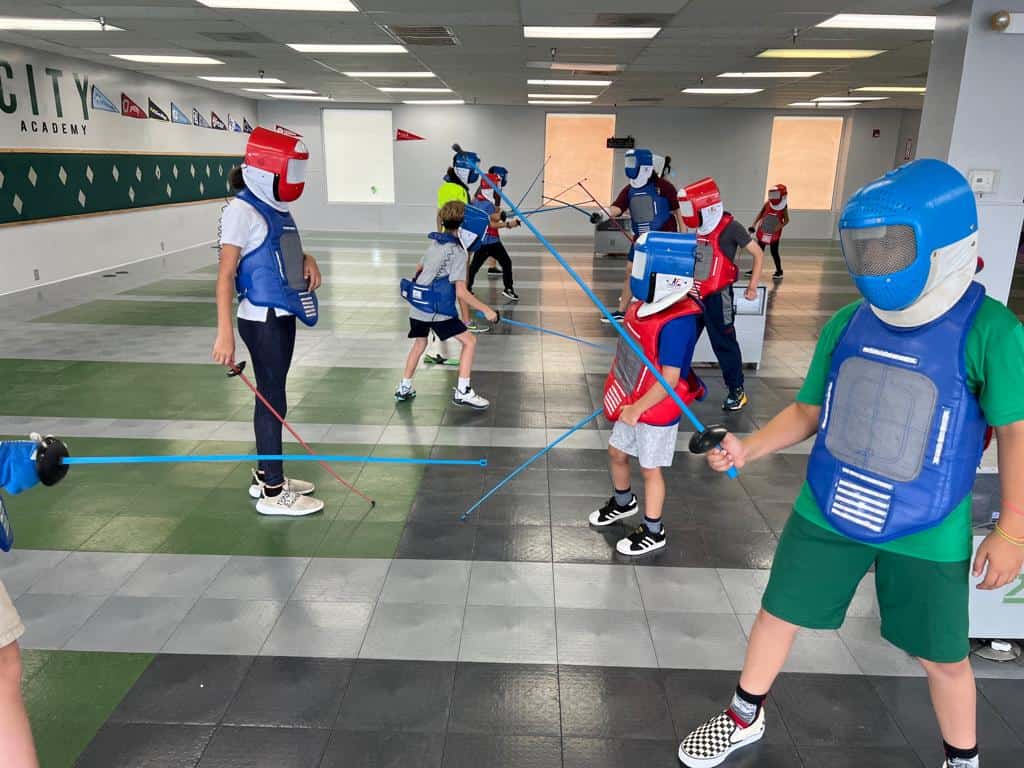 Space City Pearland
12310 Broadway St
Suite 210
Pearland, Texas 77584
Space City Houston
4007 EE Bellaire Blvd
Houston, Texas 77025
Dates
Dec 19th - Dec 23rd
Jan 2nd - Jan 6th
Price
$60 - Half Day, Single Day
$120 - Full Day, Single Day
$225 - Half Day, Full Week
$450 - Full Day, Full Week
Have you been looking for a fencing camp that is near you? Space City Fencing Academy is delighted to announce our beginners winter camp, Camp Festivity! Inspired by the holiday season! This camp is full of fun and joy! Our camp attendees will enjoy many activities such as fitness exercises, fencing footwork, fencing, brain games like chess, puzzles, dominos as well as several indoor activities like dodgeball and handball!
We will be offering two Camp Festivity sessions at the Houston and Pearland at Space City Fencing branches from 9am to 4pm! Contact us if you'd like more info about this Olympic sport and our fencing camp.
Session 1: Dec 19th – 23rd
Session 2: Jan 2nd – 6th
Time: 9 AM–4 PM
PICK AN OPTION:
Full Day, Full Week $450.00
Half Day, Full Week: $225.00
Full Day, Single Day:$120.00
Half Day, Single Day $60.00
Our camps are divided into two sessions, morning and afternoon.
Morning session from 9 am – 12 pm
Lunch Break from 12 pm – 1 pm
Afternoon session from 1 pm – 4 pm
Camp program
9 am – 10 am: Fitness with fun games
10 am – 11 am: Indoor ball games like handball, dodge ball and many more activities
11 am – 12 pm: Fencing footwork and fencing bouts
12 pm – 1 pm: Lunch break supervised by our staff; campers will enjoy watching fun movies
1 pm – 2 pm: Fun brain-stimulating games like chess, checkers, monopoly board and many more!
2 pm – 3 pm: Fitness and kid fit exercises
3 pm-4 pm: Learning fencing strategies and tactics.