Camp Funtasy: Summer Camps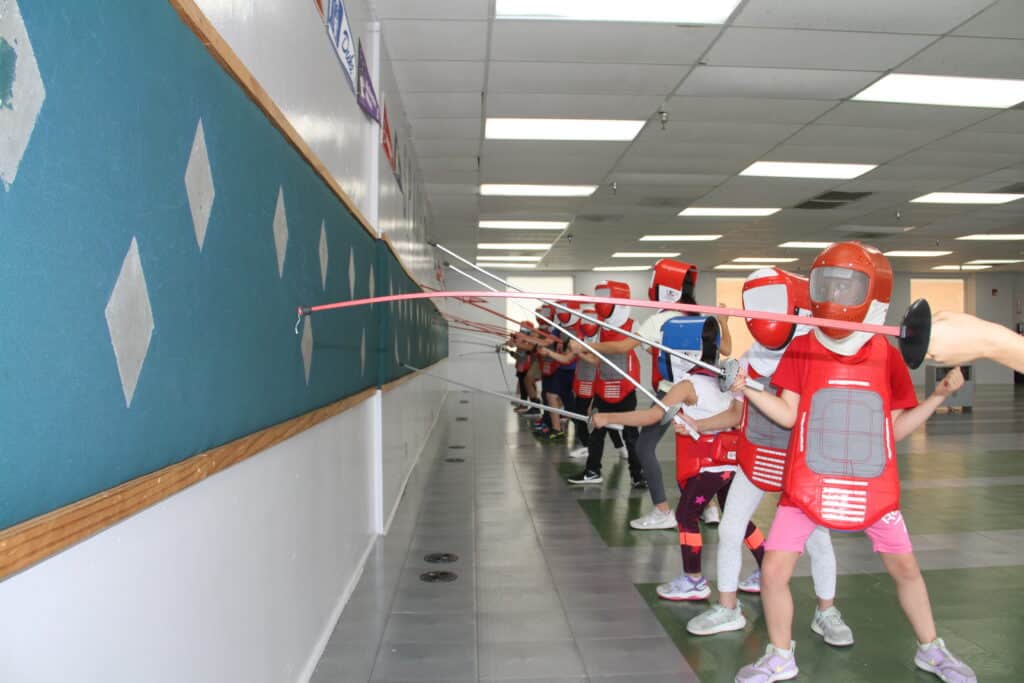 Space City Pearland
12310 Broadway St
Suite 210
Pearland, Texas 77584
Space City Houston
4007 EE Bellaire Blvd
Houston, Texas 77025
Dates
Session 1: June 5th - 9th
Session 2: June 12th - 16th
Session 3: June 19th - 23rd
Session 4: June 26th - 30th
Session 5: July 5th - 9th
Session 6: July 10th - 14th
Session 7: July 17th - 21st
Session 8: July 24th - 28th
Session 9: July 31st - August 4th
Session 10: August 7th - 11th
Session 11: August 14th - 18th
Price
$60 for one half-day
$120 for one full-day
$250 for full-week, half-days
$450 for full-week, full-days
Space City Fencing Academy is the #1 foil fencing club in all of Texas. With highly rated facilities and world-class coaching staff, we pride ourselves on not only creating future fencing champions but also teaching our beautiful sport to new fencers every day at the highest level. We welcome fencers of all ages and skill levels.
We pride ourselves on teaching the fundamentals of fencing to our students as an opportunity for them to enjoy the sport recreationally or competitively if they so choose.
Our experienced and dedicated coaching staff strives for nothing less than an exceptional fencing experience. Space City has produced over 20 National Champions. Fencing can even lead to receive SCHOLARSHIPS at prestigious universities such as Stanford, Columbia and Harvard.
If we are near you, our summer day camp for beginners is unique, athletic, and fun all summer long! Our indoor kid's camps feature World Class instructors for kids ages six years old and up who are interested in the exciting world of swordplay.
Fencing is a fast-paced athletic sport that uniquely blends the mind and the body, increasing physical fitness while also developing the ability to solve problems and make sound decisions. It's a perfect summer sport for kids!
Completing a camp session automatically qualifies you to receive 50% off our youth classes for one month. Contact us if you would like more information on our summer day camp
All sessions 5 days long 9 AM– 4 PM (FULL DAY OR HALF DAY)
Our camps are divided into two sessions, morning and afternoon.
Morning session from 9 am – 12 pm
Lunch Break from 12 pm – 1 pm
Afternoon session from 1 pm – 4 pm
Camp program
9 am – 10 am: Fitness with fun games
10 am – 11 am: Indoor ball games like handball, dodge ball and many more activities
11 am – 12 pm: Fencing footwork and fencing bouts
12 pm – 1 pm: Lunch break supervised by our staff; campers will enjoy watching fun movies
1 pm – 2 pm: Fun brain-stimulating games like chess, checkers, monopoly board and many more!
2 pm – 3 pm: Fitness and kid fit exercises
3 pm-4 pm: Learning fencing strategies and tactics.